COVID-19 Travel Guidelines: In the current situation, OnGoEazy encourages its customers to ensure 'Safe Travel'. Check how the new guidelines may affect your travel click here
Simple & Easy
Booking Process
Dedicated
Customer Service
Great Offers &
Value for money
Secure
Payment Gateway
Business Class Flight Deals
*Airfares displayed are on round-trip basis inclusive of taxes and fees. They're based on historical data & are subject to change without guarantee. Confirm after you check the terms & conditions.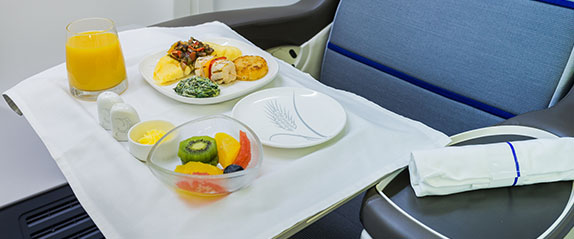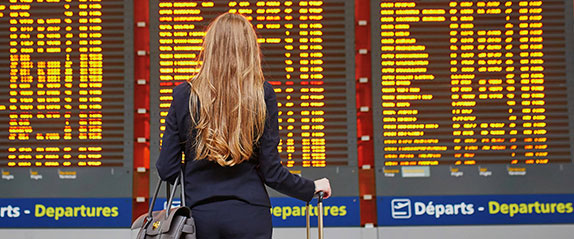 Get Business Class Flight Tickets on OnGoEazy
Experience a more comfortable way to fly to places with OnGoEazy Business Class flight tickets. When you book Business Class tickets, you enjoy the extra privileges of flying with style and added luxury. When you travel for business, it is best to add some pleasure to it and fly on Business Class tickets. The extraordinary treatment offered on your Business Class tickets starts from your arrival at the airport and continues till you depart to your destination. The top-notch dining experience, priority check-in and lounge access are some of the added perks you may enjoy with comfortable seating on your Business Class flight. Passengers travelling on long-haul journeys prefer Business Class flights because you arrive at your destinations rejuvenated and fresh. With that, you get the extra baggage, great amenities, travel kits and top-level service while you travel. When Business Class travellers want to book their flight tickets, they prefer booking with OnGoEazy and using our offered coupon codes that allow you to make the most out of the Business Class bookings. So, before Business Class Flight tickets, quickly research the offered airfare on our website. If you want to save on your time and effort in conducting the research, we recommend you reach out to OnGoEazy travel experts, who will be happy to assist you with all the details about your flight ticket bookings. Our agents are readily available to discuss your travel plans in detail and get you the Business Class tickets with your preferred airline.
What are the benefits of flying Business Class?
You enjoy priority check-ins, boarding, and a chauffeur-driven escort to and from the airport.
You get access to an exclusive menu, premium dining, and a fine selection of wines.
You also get the lounge facilities at airports with complimentary drinks and snacks.
How do I get a cheap Business flight?
Grab exclusive deals and offers on OnGoEazy.
Look out for holiday sales and special occasion discounts on our website.
As a frequent flyer, you can utilize your miles and upgrade to Business Class for an affordable rate or even for free.
How to improve your chances to upgrade to Business Class?
Fly frequently with the same airline to accumulate miles over your travel period.
Spend the miles with sales to get a Business Class upgrade at an incredible price.
Book a few months in advance of your scheduled departure to get an affordable price.
What is the seating configuration of Business Class?
Most airlines have 2-2-2 configuration of Business Class cabins.
The seats are more comfortable and spacious when compared to the Economy Class.
Some airlines have fully-flat seats for their passengers.
Why Book Business Class Tickets with OnGoEazy?
Happiness of Little Extra
The experience of stress-free travel is what makes Business Class worth the extra money. Skip queue, get priority boarding, extra luggage and relaxed seats when you fly.
Comfort & Luxury in One
You must be prepared for Business and the best way to avoid any jetlag is to fly in the comfort of Business Class. Enjoy complimentary food & beverages while you are onboard and cherish the experience.
Feeling Rejuvenated on Arrival
The plush comfortable seats with extra legroom get you some good sleep to make sure that when you arrive at your destination, you are well-rested and freshened up. Amenity kits and complimentary gifts offered make travelling better.
Which airlines have the best Business Class?

Get a free call back